A WORD FROM THE FOUNDER:
TO BEGIN
When we start something new, we usually experience the nerves of fear, anxiety & excitement. I believe this topic is fitting for our first Ethos Athletic Club Newsletter since it falls at the beginning of a new year, a new startup company & all of our New Year's Resolutions. Yes, we're already a month or so into our resolutions, but they're still in the beginning stages. We started strong & now we're approaching our first quarter mile of the year. This usually means things are good & the momentum & motivation are high. We start to think, "This is going to be easy. This isn't going to be a problem. I got this." Having this mindset is great & we must hold on to it as long as possible, but I also challenge you to expect chaos.
Chaos is inevitable and it is anything that disrupts order or life. It will happen in all of our lives & it will hit when we least expect it. No matter how steady things are at any given moment, understand that chaos is always approaching. Your goal of no alcohol will be faced with a party or a wedding; your goal of working out 4 days a week will be faced with a stomach bug that puts you on the sideline, or a vacation with the family for spring break; your goal of waking up extra early to make breakfast, check emails, meditate and get a healthy start to your day will be derailed by a friend coming in town & wanting to grab late night drinks. And then there will be a few life size challenges that will rock your resolve to the core.
No matter the level of chaos, the common denominator is that it will test your discipline & try to derail your goals. But, you DO have an answer for these issues & it's just as I stated before: expect chaos. Embrace the downturns, lean into the difficult situation & learn to choose the hard route because you were not put on this earth to give up. Take time to yourself during the day or week to appreciate when things are going well or when you've had a small victory. This mindset will help to make chaos less jarring & it will also help to give you perspective on how truly beautiful your life is.
Whatever you're tackling this year, you're already doing that which many are scared to do – to begin! The momentum is building, but now you have an even greater advantage over chaos because you're not naive to the demons that are out there lurking. You are aware. You are prepared. You are the leader of your own life & will turn each milestone into a mere pebble as you focus on WINNING THE DAY.
Head up, chest out, feet forward.
Stay the course.
Joey Welling
Founder of Ethos Athletic Club
Charleston, S.Carolina
---
MEMBER SPOTLIGHT
ABBY MARX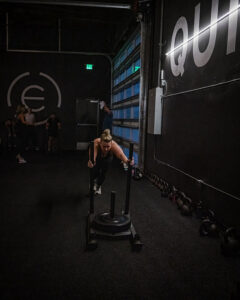 • What fuels your workout?
Energy & Happiness! I am literally a different person when I'm able to work out regularly. It helps me relax, get my stressors out & get ready for my day.
• Why Ethos?
The first word that comes to mind: FAMILY. This is the longest I have ever stayed with a gym (3.5 years!) & I look forward to seeing the familiar faces of friends & trainers every day!
• What do people NOT know about you?
I played soccer at the University of Indianapolis for 4 years as a goalkeeper. I miss it a lot, but now I enjoy playing in a kickball league every week.
---
TEAM PERSPECTIVE
• Mood Follows Action: So often we wait for inspiration or motivation to strike to take action. But it doesn't work that way. Instead, take a step in the direction you want to go & watch how your mood, energy & feelings shift. – Christine Michael, Teacher, Coach & Personal Training
• Take a big breath in & then make as much noise as you need on your exhale.  Feel better already. – Allison Forbes, Teacher, Coach & Personal Trainer
• Always remember: you are strong, adaptable & resilient! – Elliot Lance, Physical Therapist
---
GOOD WILL, WILL GOOD

• #EAC_MMC: We're so proud of everyone tackling The Dreamboats x Ethos Million Meter Challenge. The Dreamboats, Ben & Charlie, are setting off in December to row 3,000 miles [unassisted] across the Atlantic Ocean as part of the Talisker Whiskey Atlantic Challenge.  To ignite this community & keep us moving forward, together, they hoped to inspire those of us here at home to row with them [a million meters that is] & cross the finish line with them on 01/20/23.  Get your current totals ready, Athletes – the official MMC Board is going up next week. @dreamboats.us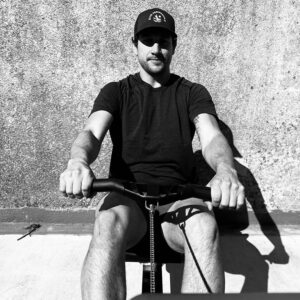 • The Bad Takes Podcast – 100th Episode & Telethon: KJ Givens & DJ Inge celebrated 3 years & 100 episodes of their Bad Takes Podcast on Saturday, 01/29, with a telethon to benefit the YWCA Greater Charleston, and specifically WE 360º, supporting women entrepreneurs of color.  This was the 4th community charity drive for the brothers & all proceeds from their event & month long fundraiser are being used to cover the full cost of 20 women in the program. Donations will continue throughout February – check 'em out! @themanifesteffect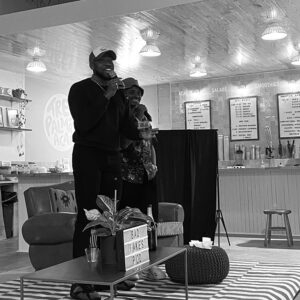 • Pattison's Academy: The Ethos Team spent Friday with the students & teachers at Pattison's Academy, an education & rehab academy providing comprehensive, year round programs to support children with disabilities & their families.  We put our strength to good use & got to work on the install of a sensory gym. And we're not done yet – there's more to build here. Please take a look at Pattison's facility & help us spread the word about their important work. @pattisonsacademy | pattisonsacademy.org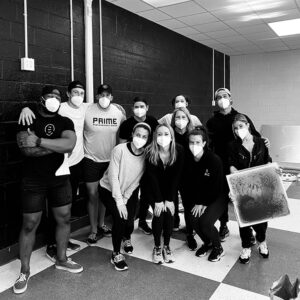 • SC Stingrays: Join us in supporting our SC Stingrays on Saturday, 02/12 @ 6:05PM for Heart & Health Night. All Ethos Members have access to lower level tickets for only $12 using our link. Bring the energy of Ethos to watch the guys battle it out on the ice. @scstingrayshockey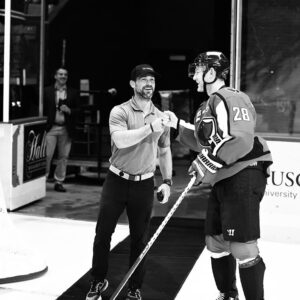 • Tres Palmas: A big congratulations to Wyatt & Shiloh, who said "I DO!" @trespalmasacai 
---
NOURISH TO FLOURISH
Immunity Chicken Soup by Adelie Kirsch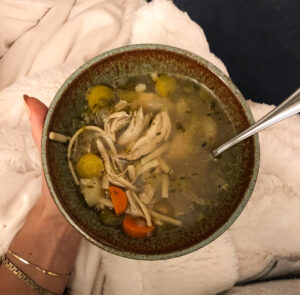 • INGREDIENTS:
3 – 5 Carrots [chopped]
3 – 5 Celery Stalks [chopped]
1 Bay Leaf
7 Thyme Sprigs [remove leaves from stems]
2 Garlic Cloves [minced]
1/2 Yellow Onion [chopped]
3 tbsp Ghee or Coconut Oil
2 – 4lbs Chicken Breast [Bone-in or Boneless]
32 oz Chicken Broth
1 Lemon
Salt & Pepper
• OPTIONAL:
Turmeric
Italian Parsley
Chickpea Pasta
• INSTRUCTIONS:
Chop onion
Season chicken breast w/ garlic powder, salt & pepper
Place the biggest pot you have on the stove, add ghee and/or coconut oil & set to med-high heat
Once the fat is melted (& hot), add chicken. Brown on each side [3-4 min] & remove from pot
Reduce heat to Medium. Add onion & stir
Saute onions 3-4 min
Add chopped carrots & celery
Season w/ salt
Once all veggies are added, sauté for approx 7 min until softened. Add more ghee/oil, as needed
Add minced garlic, thyme & salt. Sauté for 5 min
     Bonus: add 2tsp ground turmeric & 1tsp pepper
Add bay leaf
Pour in chicken broth PLUS 10 – 20oz filtered water
Add browned chicken breast back in
Bring to boil for 3 min. Add another dash of salt
Reduce heat to low, cover with tight-fitting lid & let simmer for at least 20 min. The longer it sits, the better it tastes!
Remove chicken breast, let cool in a bowl & shred [using 2 forks works great]
Return soup to a low boil if adding noodles & follow directions on box
Add shredded chicken back in
• SERVE:
Squeeze half a lemon [we LOVE this twist], sprinkle with S&P, toss in some parsley. Enjoy!
---
ALWAYS FORWARD, NEVER BACK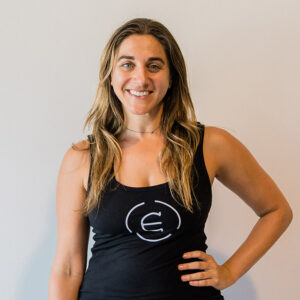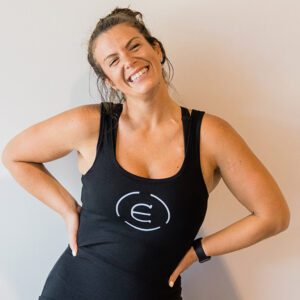 • WORKSHOP: YOGA ESSENTIALS
Saturday, 02/26, 11AM – 1PM
Shayna Levy & Michelle Gottfried
Member Investment: $35 [$45 non]

• CLASSES: You filled the room – we're giving you more! Four yoga classes have been added to the weekly schedule. 
• MUSIC: We'll have music in the cafe one Wednesday [5:30 – 7:30PM] & one Saturday [9 – 11:30AM] each month.
• EQUIPMENT: Bands, speed ropes, speed bags, heavy bags, GHD, 45º back extension & glute ham roller are on the way.
---